A.

MUMBAI
I. Half day local sight seeing-Gateway of India, Street market, Beach visit

II. "Food for life" and Bhaktivedanta Hospital-Socio-spiritual projects founded by Radhanath Swami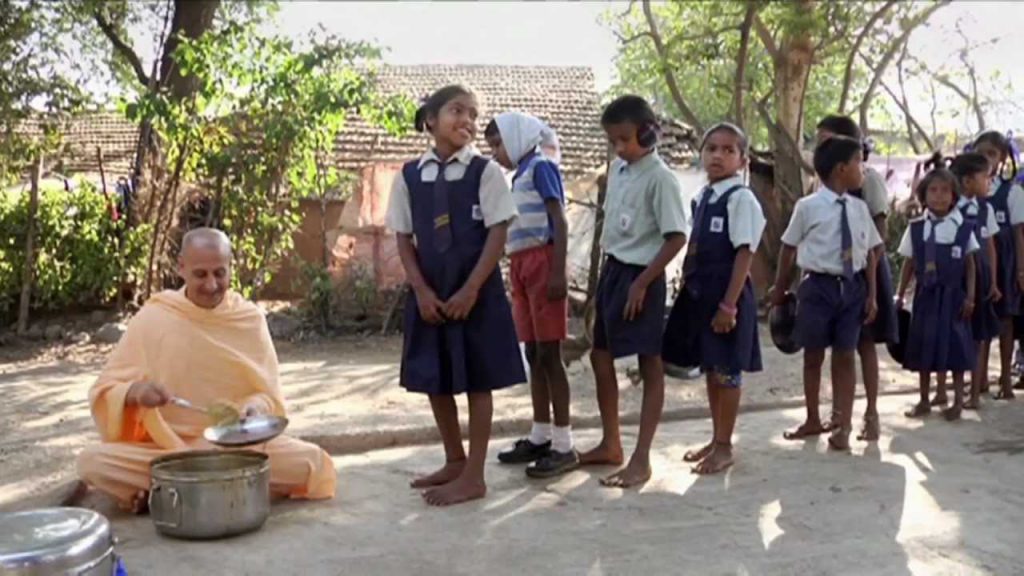 III. Flower Festival
In the beautifully carved sandstone temple and monastery founded by Radhanath Swami in late 80's, thousands and thousands of colorful flower petals will be showered on the Radha Krishna deities and the entire temple room! The pictures make it look like the most ecstatic flower-fight- celebration ever 🙂 We will get to hear wonderful discourses from Radhanath Swami and relish the mood of celebration with God in the center. We will get chance to do seva (service) at the temple. 

B.

DELHI
I. Local sight seeing- Qutab Minar, Parliament house, India Gate, Mahatma Gandhi memorial, Lotus (Bahai) temple, Shopping at Delhi Haat.
II. Special evening with our family meeting our parents and experiencing Indian culture and homemade food.

C.

VILLAGE OF VRINDAVAN 
-Vrindavan is the most sacred of all the villages with over 5,000 temples where Krishna had his beautiful pastimes with his intimate friends. Mathura (Birthplace of Lord Krishna and a short trip to Elephant conservatory), Barsana (Hiking on the top of a hill is the beautiful site of Radha's appearance), Govardhan Hill-most celebrated hill lifted by Krishna and the stories and life lessons from the thrill.
1. Visit temples and holy rivers
2. Hear stories and enlivening discourses by our monk friends and teachers
3. Lively Kirtan (musical meditation)
4. Opportunity to serve local people in the village 
5. Serve one day meals to the girls at Sandipani Muni School
6. Daily Yoga/Guided meditations led by our experienced teachers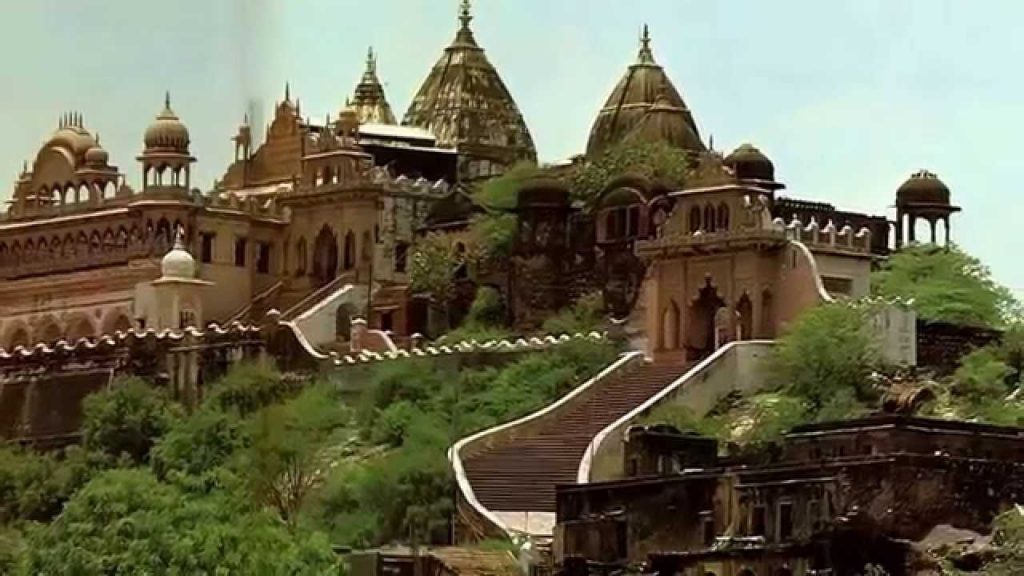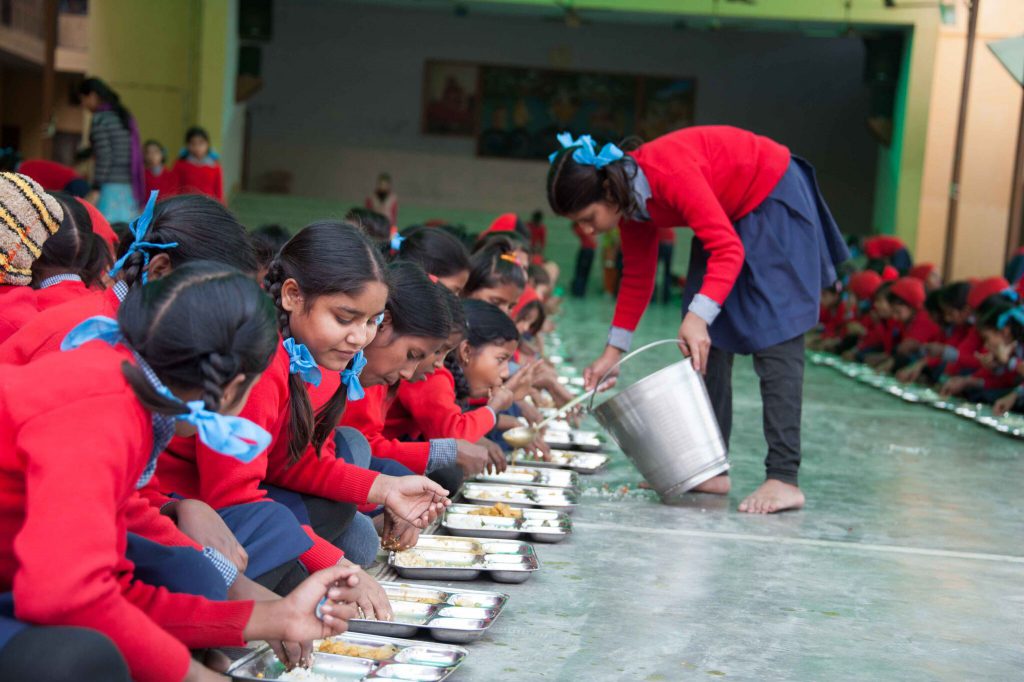 D.

AGRA-TAJ MAHAL AND AGRA FORT
-Taj Mahal (One of the seven wonders of the world, an ivory-white marble mausoleum on the south bank of the Yamuna River) and Agra Fort.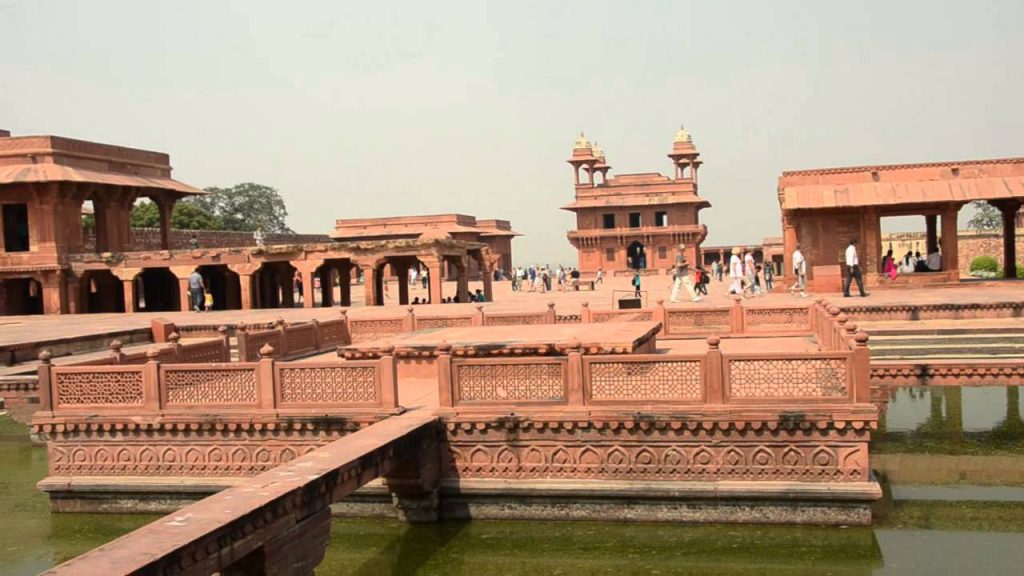 E.

GOVARDHAN ECO VILLAGE (GEV)
International Yoga retreat with Radhanath Swami
Govardhan Eco Village is situated on 50 acres of pristine farmland and aims to demonstrate the principles of self-sufficiency and localized economy to the world. We will stay in eco-friendly cob houses in the naturally charming village, eat local dishes made from organic grains and vegetables grown on the land and tour the facilities to see how a group of bhakti-yogis are making a difference towards a greener world.
Website: http://ecovillage.org.in
1. Four days of diving into the essence of India's Yoga traditions with Radhanath Swami
2. Practice yoga and breath work daily led by experienced teachers
3. Lively discourses by Radhanath Swami and other monks
4. Array of life changing workshops (Ayurvedic cooking class, nearby village visit helping the farmers, Women empowerment, pottery making, Eco tour and education)
5. Serve the cows-milking and brushing
6. Swim in the inviting Biopool 
7. Ayurvedic treatments at GEV's world class Ayurvedic Center.
 F.

RISHIKESH (The Yoga capital of India)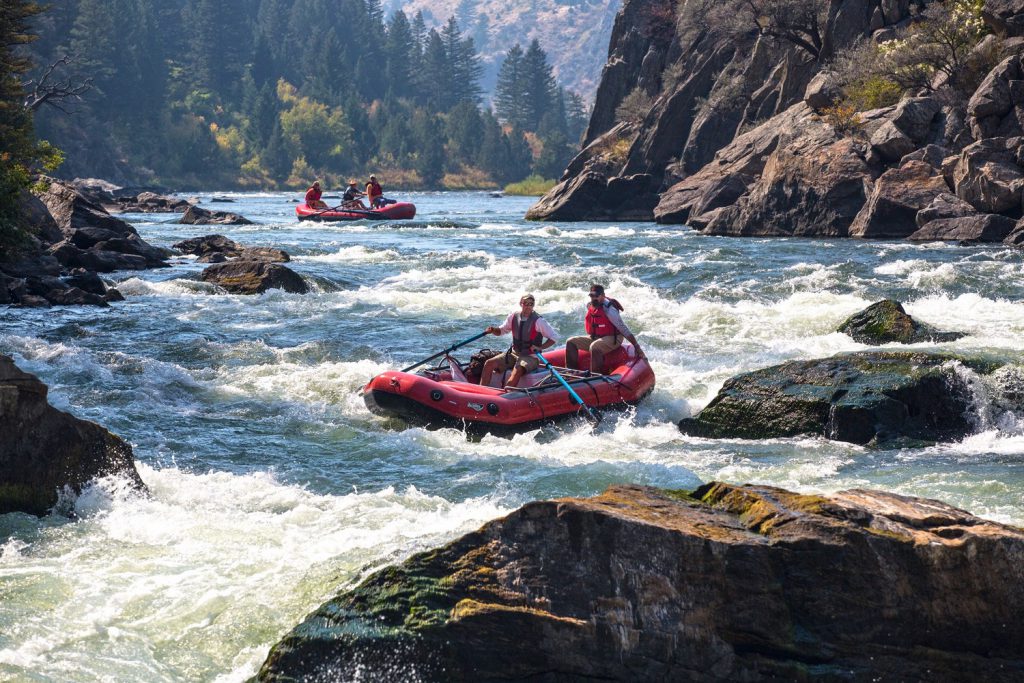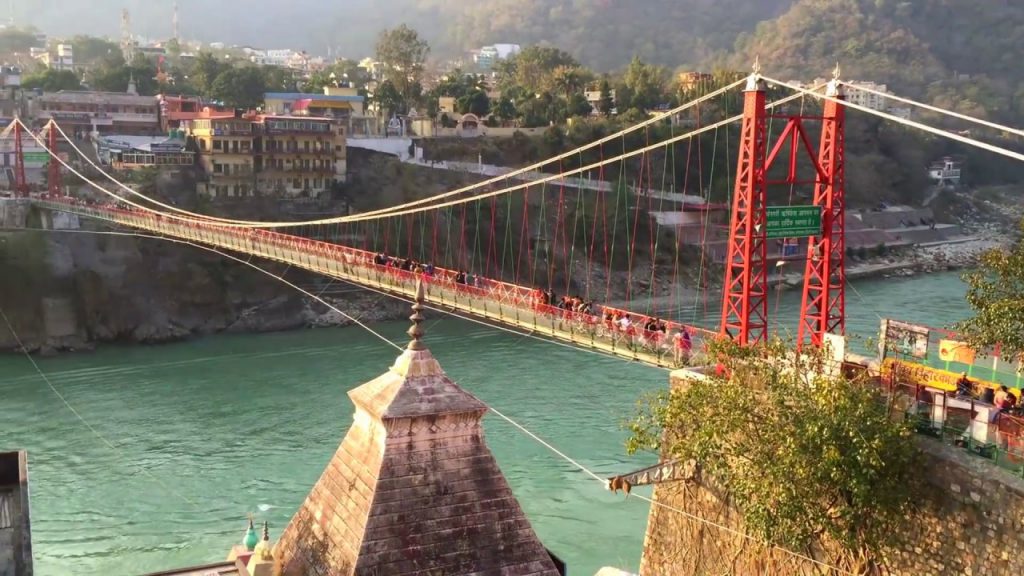 1. White water rafting in Mother Ganges
2. Practice yoga and breath work daily with the experienced teachers
3. Hiking through the Himalayan foothills to Vashishtha Muni cave and visiting local temples/Laxman Jhula
4. Evening worship to honor Mother Ganges
5. Enlightening and transforming discourses on Yoga philosophy
G. Jaipur (Pink City of India), Udaipur (The City of Lakes)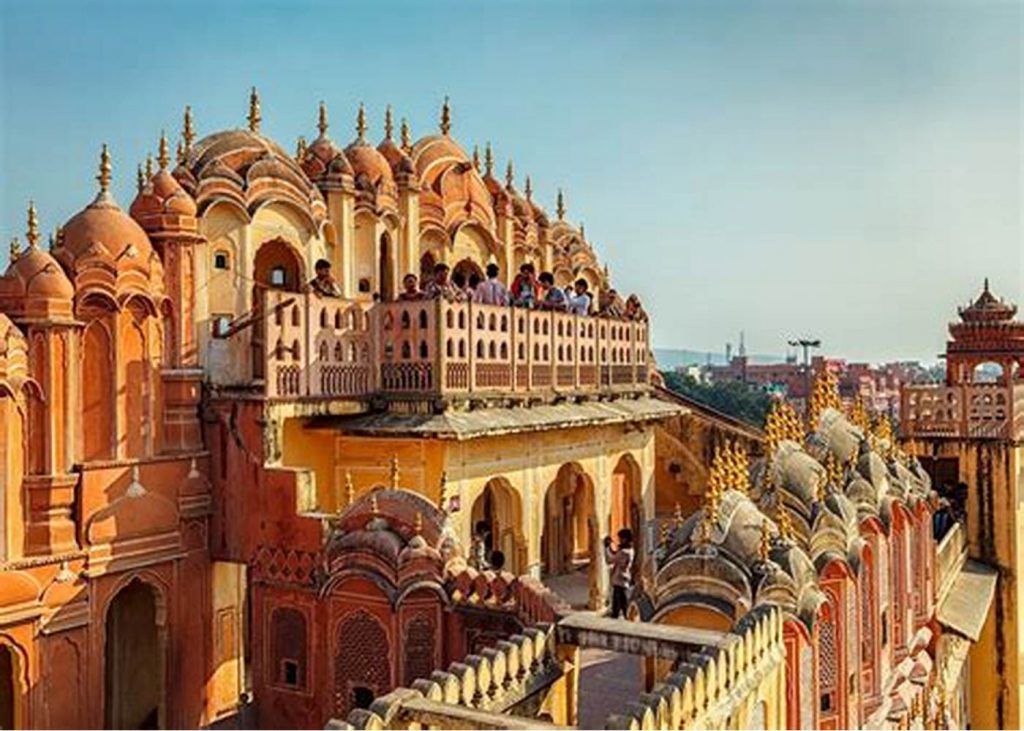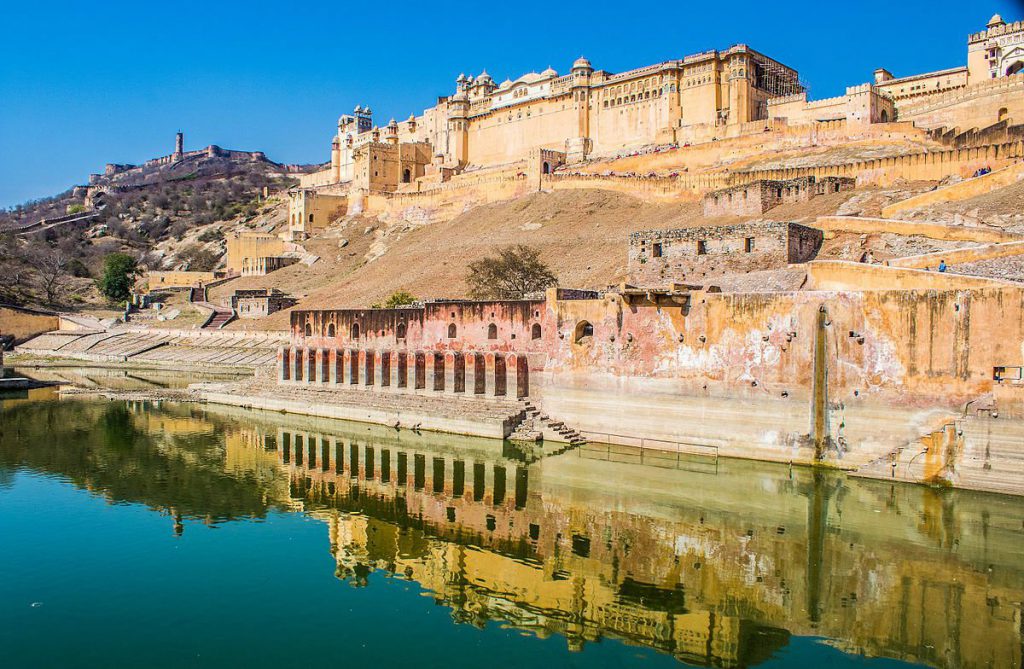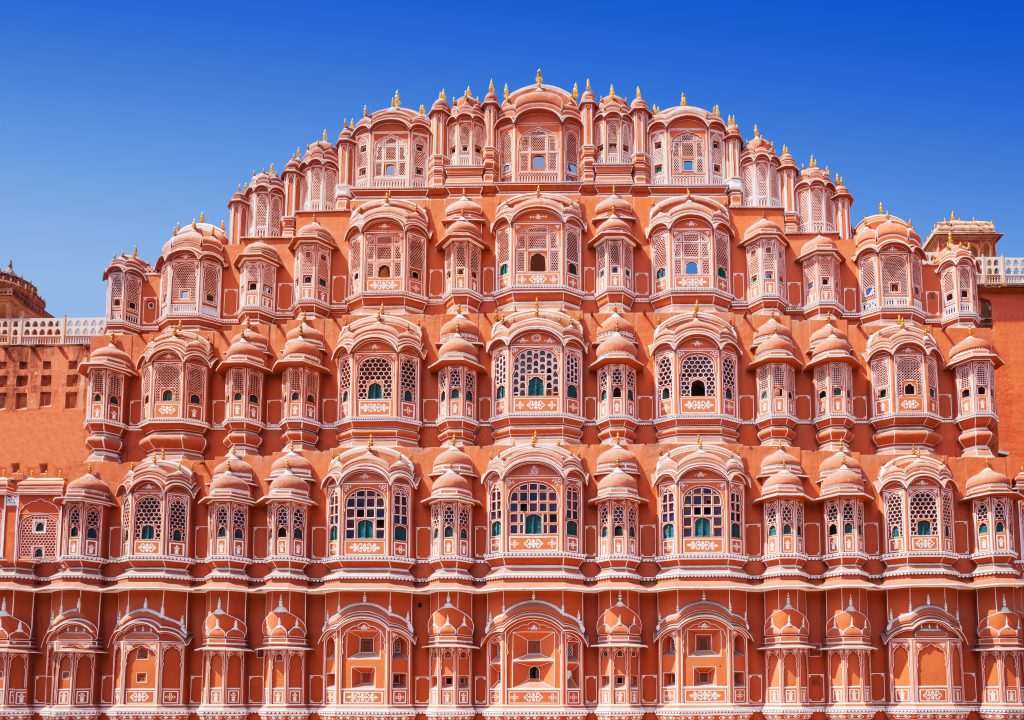 1. Visit temples, lakes and forts
2. Hear stories and enlivening discourses 
3. Lively Kirtan (musical meditation)
Our trip comes to an end and we hope you all have enjoyed the virtual tour so far!!
Tentative plan below, subject to change (please don't make any personal travel reservations without consulting)
Saturday, Jan 14
Touching the scared land of India
Sunday, Jan 15-Monday, Jan 16
Delhi
Tuesday, Jan 17-Wednesday, Jan 18
Rishikesh
Thursday, Jan 19-Monday, Jan 23
Vrindavan, Mathura, Agra, Barsana, Govardhan
Tuesday, Jan 24-Thursday, Jan 26
Jaipur/ Udaipur
Friday, Jan 27-Saturday, Jan 28
Mumbai, Flower festival
Sunday, Jan 29-Thursday, Feb 2
Govardhan Eco Village (GEV) for the Bhakti Immersion Yoga Retreat
Friday, Feb 3
Goodbye to Mother India from Mumbai airport
Detailed schedule coming up soon! Stay Tuned!
We are twins born and raised in Delhi, India. After receiving our Doctor of Philosophy (PhD) degree; we both moved to the USA in 2010. Presently, we are living in Chicago, Illinois. Shivani is a Research Assistant Professor in the Hematology/Oncology division at the Northwestern University and Shivangi is a Principal Scientist at the Grove Biopharma Inc. (a biotech company). Besides our work, we both love to make friends, read spiritual books, bike and hike, paint, cook and eat lot of ice cream.
In 28 long years of our stay in Mother India, one thing that had always fascinated us was despite intense poverty and painful struggle for existence, we did not encounter unhappy, dissatisfied and complaining souls. On the contrary, folks in the Western world have at least moderate if not good facilities, luxuries, and comforts; still, they suffer from loneliness, fear, unhappiness, discontentment, anxiety, and depression. This shook us completely and induced us to ponder and ask deep questions: ultimately, we all are souls searching for happiness and have a strong innate desire to love and be loved. But, where and how do we find long-lasting happiness, love that is selfless and life which is devoid of miseries? And does the culture, lifestyle, and the environment we live in have any role in shaping our aspirations, desires, motivations and most profoundly our consciousness? 
Since we got our answers by exploring what spiritual India has to offer, which is much more than just the tourism, shopping, colors, and food; we wanted to share the happiness we have experienced, love we have encountered and the life of enrichment, with all those who are sincere, serious and motivated on the path of evolution and devotion. Therefore, we both decided to offer sacred journey to India every year with an intention and hope that the holy land and the welcoming culture will open our eyes, broaden our perspective, and help us get answers to these timeless questions. We believe that each one of us would be exposed to a culture of selfless giving which will help us realize "In giving we receive". And we all can transform arrogance into humility, greed into generosity, hate into love, vengeance into forgiveness, selfishness into selfless compassion; making this world a better place to live for ourselves and for others around us.
One of my morning mantras is "Lord I love you. I surrender and trust you will place me where I need to be amongst your children at all times". Our meeting with Shivani and Shivangi at the sacred Joshua tree 3 years ago has powerfully transformed my wife's and I's lives. Their endless devotion, dedication, knowledge and enthusiasm is other worldly. They have kindly taken us to their parents home in New Delhi while guiding us through Vrindavan, Govardhan Hill, Kolkata and Mayapur. They have become family. If you are going to be traveling with these divine angels, prepare to laugh quite a bit as well and eat the yummiest of all foods. They are true protectors, my sisters and my idols..................Joe Semler, Los Angeles, California
---
Shivangi and Shivani are truly guardian angels,  I feel so blessed to have them in my life as my dear sisters. We met in 2015 and our first trip to India would not have been the same if it wasn't for these two gracious souls. They took my husband and I in as family,  made us feel safe, meanwhile showing us all of the beautiful treasures India has to offer.
Every year I look forward to the opportunity to go back to India with Shivani and Shivangi. I am constantly in awe of their knowledge and their generosity. I am forever grateful for these two angels, they truly are the definition of gracious selfless service,  I feel spiritually charged in their presence .  If you have the opportunity to travel to incredible India with them you will have once in a lifetime memories that are priceless! The sights, the laughs, the smells, the beauty, the delicious food, and the abundance of joy is something I hold dear in my heart and I will cherish forever..................Marissa Craig, Los Angeles, California
---
My trip to India was spiritually and mentally transformative. I did not know what to expect but I was pleasantly surprised by the kindness of people. Shivani and Shivangi prepared the trip well, answering all our questions. The girls put their heart and soul into the trip to make sure we had a positive experience. They keep you safe, informed and care for you like you're family...................Ildiko Puskas, Elgin, Illinois
---
In 2017, I received very distinct blessings of getting to attend my first spiritual retreat with Radhanath Swami Maharaja in India. The sites and the talks were incredible and all the bus travels were taken care as part of the trip. The spiritual food was amazing and filled with divine love. I am humbled to experience Radhanath Swami's daily classes for hours, followed by dancing in bliss in kirtans, everything was incredible. I feel so grateful I got to experience the trip and I highly recommend it for anyone who is even slightly interested. This is definitely a once in a lifetime trip not to be missed. The amount of spiritual growth that came from this trip was unparalleled. Grace and mercy abounds! ..............Marla Shuman, Buffalo Grove, Illinois
---
The twins and their beautiful patience! They both are inspiring, The monks and their lectures, all the temples, street life, people. Bus rides through the country introduced to how big India is..................................................Andrea Penners, California
---
Association with the monks the whole time, taking a dip in the Ganges in Rishikesh, Shivani Shivangi's association and their family's grace and the organization, Radhanath Swami's association and spending a good amount of time in the Holy town of Vrindavan is something I will cherish for the rest of my life..............................................................Harrison Hodson, California
$1800 (minimum)- $2000 (maximum) (USD)***
What is included in this? (Almost everything!!**)
Round trip International airfare

Visa fees

Registration for the Yoga retreat (Includes Daily Yoga classes, Japa meditation, Spiritual discourses, Nature walk, Bio-pool, Tour of Eco village, serving in animal sanctuary etc.)

Accommodations at all places

Internal/Domestic airline/Train tickets

Transportation-Cabs , three wheelers, buses

Delicious sumptuous love filled vegetarian meals all throughout the trip (Breakfast/Lunch/Dinner)

Seva (Opportunities to serve the local people at various holy places)

Parikrama (Pilgrimages through and around temples and holy places)

Daily Yoga/Guided meditation

Entry tickets- Forts/Palaces/Monuments/Museums
What is not included in this?-Optional activities 
Ayurvedic Treatments (depends on each individual)-Optional

Local village visit at GEV ($ 5)-Optional

Ayurvedic cooking class at GEV ($ 15)-Optional

Women Empowerment/Local Village tour at GEV ($ 20)-Optional

River Rafting (optional)-recommended for ONLY those who knows how to swim in deep and forceful water and have no hydrophobia)

Laundry

Bottled water and other personal necessities

*** Total trip budget is calculated if the International round trip airfare fall within the range of $800-900 
We are unique in offering this gift of love to you for the following reasons-
Led and organized by Indians, so you can see the "Real India": Rural but Spiritual, Small but Sacred , Poor but Powerful
We journey through India not as shoppers but as seekers.
Intention is to listen, learn, love and live.
Our trip is budget friendly. And this is because we do not make money on these trips. We organize this once in a lifetime trip as an offering to our beloved and revered teacher, Radhanath Swami who has changed our lives. We purely do it as seva/service to reciprocate with the love and spiritual insights we have received from India.
All expenses are transparent. Financial disclosure at the end of the trip, so you know when, where and how much you have spent!
There will be no hidden/extra costs (No surprises except monkeys in Vrindavan :).
Special presence of Chaitanya Charan and Shyamananda (www.chaitanyacharan.com), two highly accomplished and wisdom-laden monks who have been practicing the principles of spiritual life for three decades. They will conduct an array of life changing workshops throughout the trip.
Personal association and guidance by both of us through orientation and several conference calls; especially needed for the first-time travelers.
If you are inspired by our purpose, would like to experience India with us and support us in our service, please fill in the registration form on our website.
Everyone who is not an Indian citizen needs a visa to visit India.
Look into getting your "TOURIST" visa today! The sooner the better. Click on the link below to start!
EVisa fees is $ 65 (1 year multiple entry) and around $ 250 (10 years multiple entry).
 EVisa turn around time is a week to 10 days.
Field information for the Visa Application
Name: Anil Agarwal
Address: 150, Pushkar Enclave, Paschim Vihar, Delhi 110063
Telephone: 91-9818562824
Registrations closes-

May, 2022 (or before if we are full)

Full payment due for the Trip-

October 31, 2022

Purchase of Airline tickets-May-June, 2022 (Prices vary; earlier the better!)

Apply for Visa-November 30, 2022

Liability Waiver-December 31, 2022
Do I need vaccination/shots before travel?
It is not mandatory/law to get vaccinated. But if you feel comfortable and safe, you may get them at any local travel clinic in your city.
Regarding COVID-19, we are planning travels as per the safety recommendations of CDC and local government (see the PDF attached). As of February 15, 2022, Indian Government DO NOT require the travelers to be vaccinated, however, we highly encourage seekers to take the vaccination for your own safety. The policies made by local government are subjected to change.
GuidelinesforInternationalarrivalsupdatedon10thFebruary2022
How will be the weather most likely?
Mumbai-January is the coolest month of the year with mean daily minimum being 16.4 °C (62 F) and mean daily maximum being 30.6 °C (87 F).
Delhi/Vrindavan/Agra-Winter starts in early December and peaks in January, with average temperatures around 12–13 °C (54–55 °F). Although winters are generally mild, Delhi's proximity to the Himalayas results in cold waves leading to lower apparent temperature due to wind chill. Delhi is notorious for its heavy fogs during the winter season. In December-February, reduced visibility leads to disruption of road, air and rail traffic, so we need to be alert to such weather conditions.
You would need a light jacket for the evenings. It is very pleasant and tolerable (actually the best time to visit India).
What should I wear while I am in India?
When packing for a trip to India, the country that is hot and humid you would need clothes that will keep you cool, but be sure to leave your tank tops, shorts and miniskirts at home. In this conservative country, both men and women wear loose-fitting clothing and keep their shoulders and legs fully covered. For female tourists, this rule is especially important, as it can mean the difference between enjoying your trip and experiencing unwanted attention and harassment. If you keep a few things in mind and not wear skimpy clothing, you can stay cool, comfortable and culturally appropriate throughout your time in India.
Where do I get my currency exchanged?
Currency can be exchanged at the Airport (Thomas Cook counter) once you land in India (the first port of entry).
Can I get WIFI or internet accessibility?
All the places we are visiting are WIFI enabled. You can use Whats app (calling/texting), emails. For making International calls in no internet zones, you may like to talk to your service provider.
**Remember to bring a universal travel adaptor to charge your phones and laptops. India has 220 V.
https://www.amazon.com/Insten-Universal-Travel-Charger-Adapter/dp/B000YN01X4/ref=sr_1_6?ie=UTF8&qid=1516037416&sr=8-6&keywords=worldwide+travel+adapter
Any other important things I need to pack?
Toilet paper, personal medicines or any speciality items, mosquito repellant spray, activated charcoal, electrolytes, umbrella, water-bottle, hats and sunglasses, Yoga mat.
Of course enthusiasm and positive spirit! 

We will do Yoga and breath work everyday in Rishikesh, Vrindavan and Govardhan Eco Village.

Yoga classes will be led by both of us and one of our highly experienced Yoga teacher, Heather Irene. We will have theme-based classes for all levels. Beginners are most welcome!

We have recently completed our 200 HR certification in Yoga teacher's training and we would love to share what we have learnt.
Picture on the left: We two with our teachers from "The Bhakti Center" in NYC
Picture on the right: Our graduation day culminated in the auspicious fire ceremony celebrating the completion of our 200 HR Yoga Teacher's Training at the Govardhan Eco village
STEPS TO COMPLETE THE LIABILITY FORM
1. Click on the Liability form tab/button below
2. Copy and paste the content from the google sheet on to a new Microsoft word document
3. Take a print out of the document
4. Hand-fill the form with blue ink only
5. Sign it after reviewing carefully
6. Hand it over to us on our first day of the trip
* If your family member is also joining this trip, each individual must complete it separately
**It is absolutely required to present this form to join this trip